Nick Roshdieh
Owner, Nick Roshdieh Group
DRE# 01339587
Being a father of two daughters (Aneese & Briella) as well as a devoted husband to his wife of 12 years (Fatima), Nick understands the meaning of family values and incorporates this into his way of doing business. Buying or selling a house many times involves the whole family and this is something Nick seeks to value when assisting his clients' real estate needs.
Learning how to cultivate a positive outlook, regardless of life's circumstances has been a breakthrough for me. Being able to adapt in uncertain times, and having the confidence that everything always turns out for the best has allowed me to reap the rewards of hard work and success.
Nick Roshdieh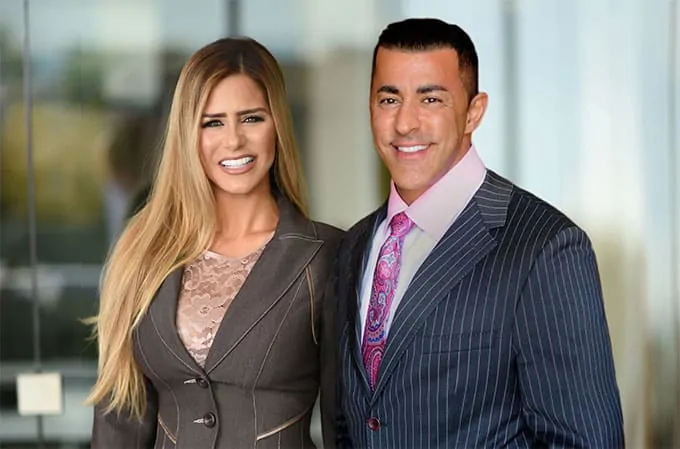 Nick's comprehensive experience, spanning more than a decade, has resulted in more than 700 residential sales with 95 percent of his listings selling for an average of 97 percent of their listing price. As a tenured professional, his broad range of knowledge has also afforded him the opportunity to work alongside in-demand developers on several of Southern California's preeminent enclaves. These unique partnerships have allowed Nick to build a diverse network of industry professionals who stand ready to assist clients in the most exclusive coastal communities. Nick's track record of results stems from a dynamic combination of personal and professional hallmarks that include an unwavering commitment to excellence, exceptional negotiating skills and an approachable manner.
Additionally, Nick Roshdieh and his team have established an innovative system that effectively markets luxury properties on a global scale, utilizing strategic internet exposure in countries like China and Australia.
Revolutionizing the experience of selling and acquiring property, Nick's hybrid philosophy combines industry leading best practices with the needs of today's discerning clientele. His profound understanding of the multi-faceted process, combined with careful market research, ensures Nick is poised to educate and advise his clients on their options. Offering first class service, transparent communication, and coveted results, Nick and his team have become a respected authority in the real estate industry.
Viewing life as a journey, not a destination, Nick believes highly in continued Life education and self-improvement. By regularly refining his personal and professional skills, he is able to be embrace change and has developed an uncanny intuitive sense. Nick radiates positive energy and has a natural, warm disposition. His greatest joy comes from the time he is able to spend with his wife Fatima and two daughters Aneese and Briella. Service oriented at heart, Nick and his wife support over 70 charitable foundations annually. One of his long term goals is to open homeless shelters where he can provide proper meals for those in need.