Introduction
Dear Home Buyer,
Your home is likely to be one of the largest and most important financial investment decisions of your life. For this reason, I have prepared this home buying guide for your benefit. Having a better understanding of a real estate transaction from start to finish will help you enjoy this moment in your life. Buying a home can be and should be exciting!
I offer all of my clients a full range of real estate related services. For someone who is thinking of buying a home, I am committed to four main objectives; saving you time, saving you money, providing knowledgeable advice with seamless service, and offering counseling to protect your best interest… all with the purpose of finding and purchasing the perfect home for your family's needs.
My job is to provide you knowledgeable consultation and inform you of all information that pertains to your transaction so that you will be able to make the best possible decision for your family. I assure you that in return for your trust and loyalty, I will give you my best effort. I thank you in advance for the opportunity to work for you.
"We'd consider it a privilege to welcome you to our family of clients and we'll show you the difference as your partner…not your agent."
My Pledge to Quality Service
To exclusively represent your interests, the home buyer.

To keep confidential your financial information and price intentions.

To consult with you to determine the type and location of property that will meet your needs.

Supply updated information in local real estate practices.
To point out the strengths and weaknesses of properties we see together.

To give you my undivided trust, loyalty and confidence.

To diligently search for the type and location of property that meets your needs.
To negotiate, exclusively on your behalf as the home buyer, the best possible purchase price, terms and other pertinent conditions.

Provide information on neighborhoods, community activities, school systems, and demographics.

Supply you with only homes that match your family's criteria.
If necessary, assist you to find a mortgage lender that offers the best home loan for you.

Keep you informed of new home communities that may fit your criteria.

Be by your side through the entire process.
As Your Dedicated Buyers Agent, It is my goal to find you the perfect home at the best possible price.
Whether it is within one month or one year, I have the patience and commitment to find you the right home at the right time.
Start Today!
The Six Differences that Set Us Apart from Any Other Agent
I will sit down with you for every real estate documentation signing to ensure transparency so you are clear on what is being asked of you to sign. I am extremely proficient on real estate disclosures and documentation pertaining to your transaction.
I will follow up with a telephone call after every important e-mail is sent to ensure good communication and understanding.
Because I value your time and will be giving you stellar service, I will analyze and physically preview properties that suit your needs prior to our showing appointment.
Our team offers the most advantageous personalized Home Finders Service giving you the same advantage as a Realtor.
We have a full-time dedicated Transaction Coordinator to professionally service your file along with myself to ensure all seller's information and disclosures are conveyed and transparent within the required time frame.
I pride myself on availability through the most convenient forms of communication for you. i.e. telephone, e-mail, text messaging.
Typical Property Due Diligence Process
Home Inspection
It's a must to have the property thoroughly inspected by a certified Home Inspector. Details of the Home Inspection to follow in the next section.
Pest - Termite Inspection
Pest - Termite Inspection
It is common to have a licensed inspector perform and complete a pest control report on the subject property.
Preliminary Title Report
This report will review all areas of ownership for the subject property, such as the legal description, tax liens, bonds and assessments, CC&R's (Covenants, Conditions & Restrictions), easements, vesting and exceptions
Appraisal
If you are obtaining a loan to purchase the property, the mortgage lender will demand an appraisal from a licensed appraiser to obtain a 3rd party opinion as to the current market value of the property.
Natural and Environmental Hazard Disclosures
Hazards Disclosures
A report from a licensed firm will be generated to disclose any known issues regarding the environment and location of the property.
Sellers Disclosures
The seller is required to complete several questionnaires and disclosures and is obligated to disclose to you, the buyer, all facts, and any possible issues the property may have.
Agents Disclosures
In addition to the seller's disclosure, the seller's agent and the buyer's agent are required to walk through the home and make visual inspections and notations of any corrective items that they may notice.
Home Owners Association Disclosures
HOA Disclosures
If the subject property is located in a Homeowners Association (HOA) community, then the property manager working for the HOA, and under the direction of the Seller, is to supply you all the current HOA disclosures and documentation information for your review and approval.
Mello-Roos Disclosures
If the subject property is located in a Mello-Roos district, a report will be generated which will state the current Mello-Roos Tax Gee's.
My Commitment to Make a Difference
We are a big believer in giving back to the community
Our success is shared within our communities by giving back to non-profits and educational institutions that address vital community needs and issues. We will donate 10% of our commission to the seller's charity of choice after the close of escrow.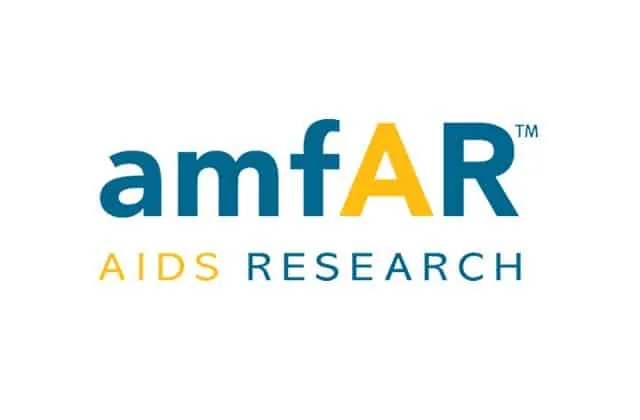 We will donate 10% of our commission to the seller's charity of choice after the close of escrow
Alzheimer's Disease Research

American Indian Relief Counsel

ASPCA FoundationBoys Town

Children's Hospital of Orange County

Children's Cancer Research Fund

Christian Appalachian Project

Cystic Fibrosis Foundation

Easter Seals Disability Services
Help Hospitalized Veterans

Laura's House – Ending the Silence of Domestic Violence

Lupus Foundation of America

Memorial Sloan Cancer Center

Mercy Home For Boys and Girls

Narcotic Educational Foundation of America

National Cancer Research Center

National Fallen Firefighters Foundation

National Law Enforcement Officers

National Multiple Sclerosis Foundation
National Parks Conservation Association

National Veterans Foundation

National Wildlife Federation

Orange County Area Annual Fund Drive

Orange County Rescue Mission

Orangewood Children's Foundation

Paralyzed Veterans of America

Pediatric Cancer Research Foundation

Salesian Missions "Feed The Hungry"

The Humane Society of United States

The Leukemia & Lymphoma Society